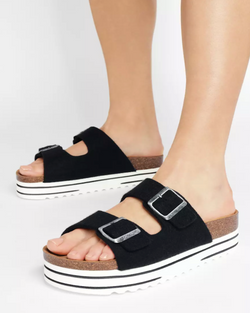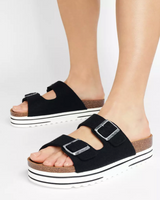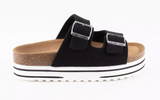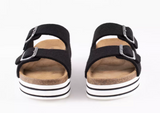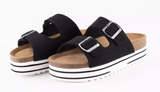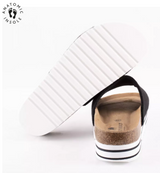 Shepherd of Sweden
BLACK SHEPHERD KATTIS PLATFORM SANDALS
We're always on the hunt for good shoes that look good and are comfortable for walking.
These handmade Shepherd Kattis platform sandals are wool. They have two adjustable buckles at the front but the best bit is they have an anatomically designed insole made of cork and dressed with suede making it super comfortable. The platform height is about 3cm. Love these!
Shepherd of Sweden is inspired by nature, they are a family run firm who have been working with all things 'sheep' for over 70 years, making sheepskin goods to an exceptional standard and because they work out of their own factories in the UK and Europe, they are able to also ensure that everything is done in a socially responsible manner.