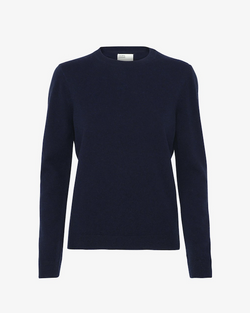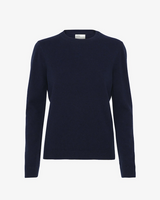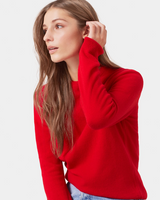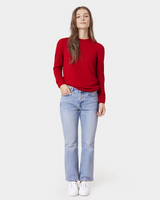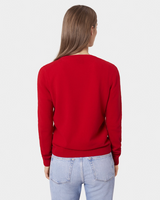 Colorful Standard
COLORFUL STANDARD WOMEN'S MERINO WOOL CREWNECK NAVY BLUE
We love colour and we love simple design which is why we think that this Colorful Standard super soft 100% Extra Fine and super soft Merino Wool crewneck is a definite wardrobe staple.
They don't care much for seasons or trends, just timeless classics that will most likely never become outdated - it's about the long run. 
A lightweight, regular fit crew neck made to make you feel extra comfortable with its naturally breathable wool fibers and antibacterial characteristics. Stay warm when it's cold and comfortable when the weather is hot. 

• Women's Style
• 100% Italian Extra Fine Merino Wool
• Pre-washed
• Made in Portugal
• Woolmark certified yarn

Model is 171 cm tall and wearing a size Small.