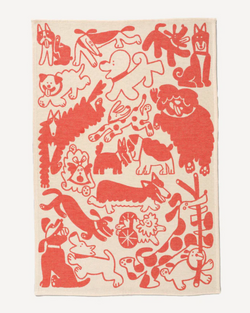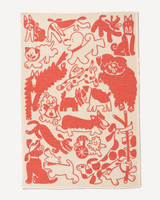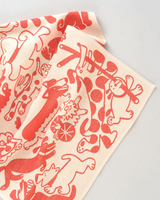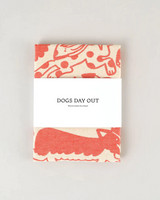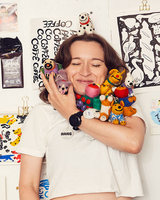 Wrap
DOGS DAY OUT TEA TOWEL
A perfect, lively and light-hearted addition to the kitchen. Fun and humorous, this tea-towel design by Cari Vander Yacht comes in a colourful monochrome of vibrant orange. Made with 100% woven cotton, the towels feature a posse of pooches who are just here to have fun.

Tea Towel measures 50cm x 70cm (19.7" x 27")
Made of 100% woven cotton
About Cari Vander Yacht - an award winning illustrator, animator, and Oregonian based in Brooklyn, New York. She works alot with Wrap Magazine and her playful illustrations of dogs bring a smile to your face.