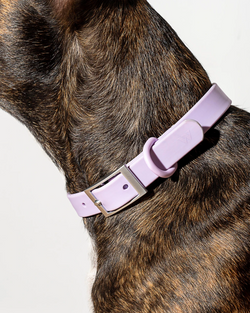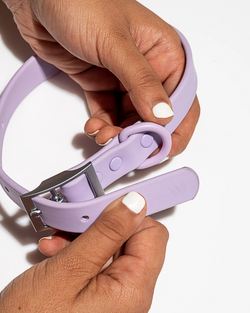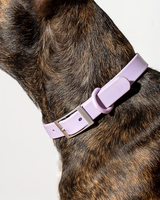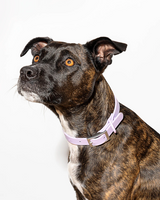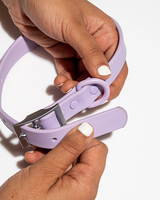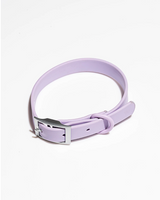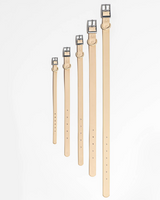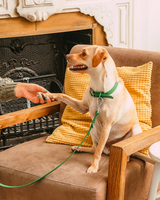 WILD ONE
WILD ONE WATERPROOF COLLAR LILAC
After a super long wait Wild One has finally reached our shores and we are delighted. Their goods are really well made, simply designed, practical and last. 
This collar in Lilac is super easy to use and simple to clean. Made with a super strong flex-poly strap, its suitable for all-weathers and is comfortable and functional. It's also dirt and odour resistant. Perfect if you live by the sea and your dog loves water when you are out on your adventures. 

We have some in stock and another delivery due in the next 2 weeks. 
Sizes 
Small - length 8" - 12" / 3/4" width 

Fit suitable for Cocker Spaniel, Jack Russell Terrier, Shih Tzu, Pug, Boston Terrier.
Medium - length 12" - 15" / 3/4" width 
Fit suitable for Border Collie, Australian Shepherd, Beagle, French Bulldog, Corgi.
Large - length 15" - 18" / 3/4" width 
Fit suitable for Golden Retriever, German Shepherd, Standard Poodle, Labrador Retriever.
Also available from Wild One 

Leads, harnesses, poop holders, toys.