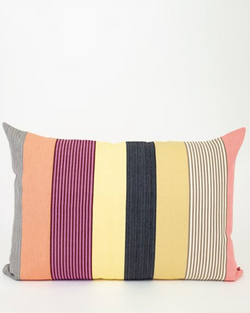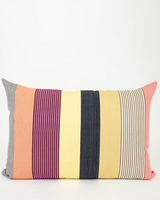 Afro Art
AFRO ART MERCY LUXURY FILLED 50 X 90 CUSHION
This handwoven cushion has a wonderful 100% cotton reps quality on both sides.These striped fabrics are a gorgeous collaboration between Mayan artisans in Guatemala and Swedish designers. The cushion covers creates jobs to the indigenous population while the unique art of weaving gets an opportunity to survive.
Easy to keep clean as the covers are washable on a 30 degree delicate cycle. Great on the sofa, bed or out in the garden. 
HANDMADE & FAIR TRADE
Made in Guatemala
Size: 50×90 cm
Please note this is for the outer only, a responsibly sourced feather inner pad is also available to buy. 
A little note - if you do pop them in the garden if it rains remember to bring them indoors.