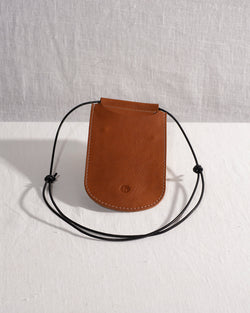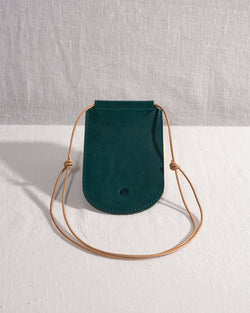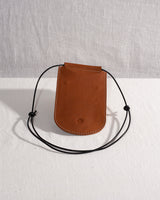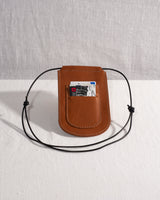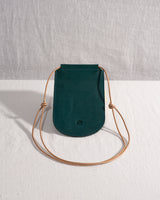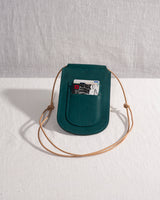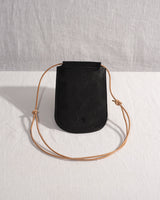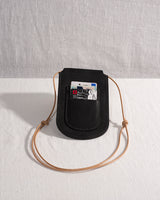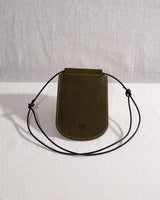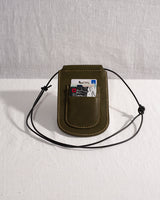 Barkened
BARKENED 'COOPER' LEATHER PHONE CASE
If you are anything like us then the words 'where's my phone gone' form part of your regular vocabulary.
Barkened's handmade 'Cooper' leather phone case has been designed to help you keep your phone to hand when you are out and about. We've also popped a place for your credit cards on the back.

Available in 4 colours and 2 sizes depending on the size of your phone. An adjustable neck strap in either nude or black leather can be chosen. 

The materials we use
We use one of the best naturally tumbled vegetable tanned leathers available, the grain is not printed but individual to each item we craft. Each hide is treated with extracts of trunk and bark inside wood barrels and naturally coloured in a drum. It is super soft and becomes better over time.
We have carefully sourced our leather from a small consortium of Tuscan tanners who have a shared passion for the leather's quality and its impact on the environment.
Our leather does not contain any toxic substances – no azo-dyes, nickel, PCP or chrome.
Slow making 
All our leather goods are hand crafted using traditional leather making techniques in our workshop in Deal, Kent and with our partners in the South East of England.
We do keep a small number of items in stock and these will show as available on our website. As all our leather goods are made by hand, to enable us to craft on a manageable scale, ensure quality and minimise our waste you can then pre-order and these goods will be crafted each month. On ordering we will keep in touch throughout the process.
Size 1 (small e.g. iphone 4/5/6/7/8)
Height 18cm
Width 10.5cm
Leather thickness 2mm
Strap length 130cm
Size 1 (large e.g. iphone 7 plus / X / XS )
Height 19.5cm
Width 12.5cm
Leather thickness 2mm
Strap length 130cm
Care 
Please take a look at our Leather Care page for details on how best to care for this item.