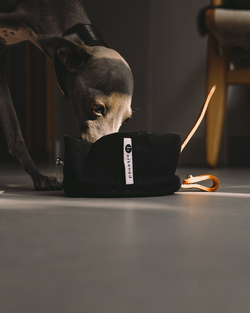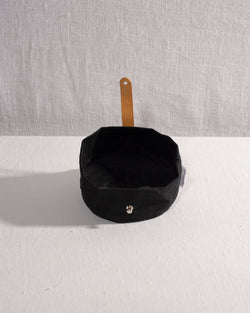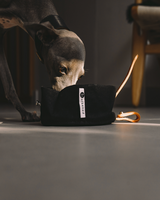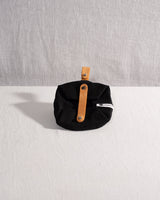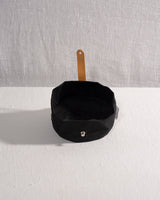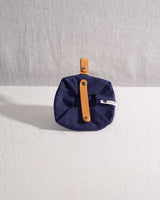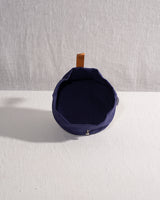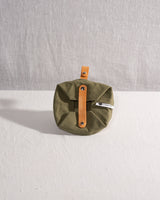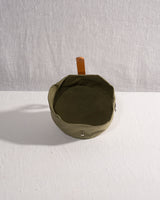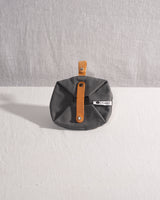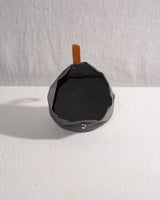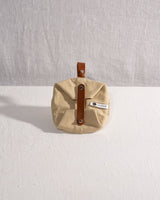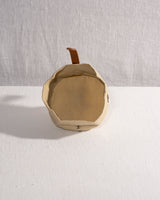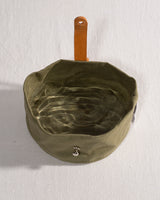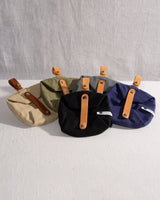 Barkened
BARKENED DOG TRAVEL CANVAS WATER BOWL
Handmade in the Barkened studio this wax cotton canvas & leather water bowl is perfect for when you are out and about with your dog.
It folds up neatly and can be attached to a belt loop, a dog lead or popped into a bag. But the best bit is there isn't a bit of plastic in sight. 
The leather we use is the best naturally tumbled vegetable tanned leathers available. We carefully source our leather from a small consortium of Tuscan tanners who have a shared passion for the leather's quality and its impact on the environment.
Our leather does not contain any toxic substances – no azo-dyes, nickel, PCP or chrome. Our canvas is sourced in the UK. 
Whilst its a water bowl you can also use it for food as its waterproof so is wipeable. We recommend you only leave water or food in there for no more than 30 mins as the natural materials mean its not for permanent use. 
Size: 14cm round