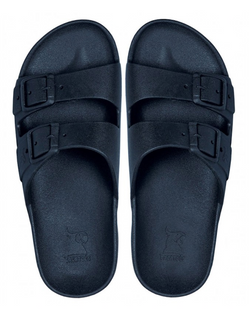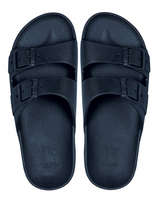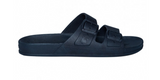 Cacatoès
Cacatoès RIO DE JANEIRO - NAVY BLUE SANDALS
Being by the sea meant looking for a slider that was comfortable for walking in town, along the shore or in the garden at home. 
Cacatoès are perfect and even better is they smell like bubblegum. Made of sustainable PVC, which is 100% recyclable, with artificial buckles they are machine washable at 30 degrees, heat resistant, waterproof, light, sturdy and non-slip.
These Rio De Janeiro Navy Blue sandals are from their core range and look great with shorts and jeans. 
Made in Brazil (with love!).
Sizing - the Sandals fit on the smaller side, so if you are in between sizes, Cacatoès recommend going up a size.