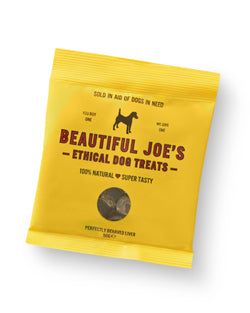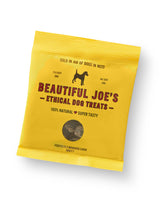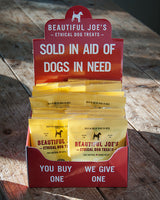 Beautiful Joe's
BEAUTIFUL JOE'S ETHICAL LIVER DOG TREATS
Delicious, air-dried, natural, ethical dog treats. These treats taste good and make the canine community feel good too because for each packet you buy from Barkened, Beautiful Joe's gives another packet away to dog rescue centres. 
If you follow us on @instagram you can vote for the dog rescue centre you would like them to go to. 
So far Beautiful Joe's has given 92,209 packets of treats to over 243 rescue centres, which use the treats to help train and rehabilitate rescue dogs so that it is easier for them to find new, forever homes.    
We also have a funky compact tin, in which to keep treats fresh and readily available too.
Size: 50g bag