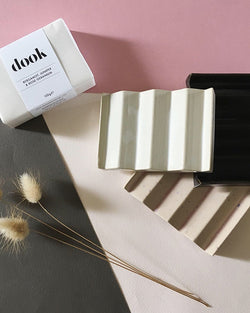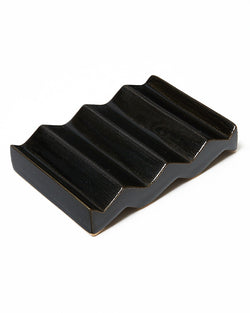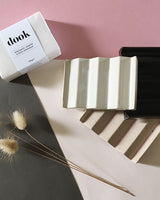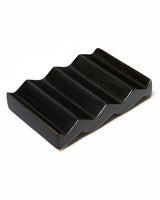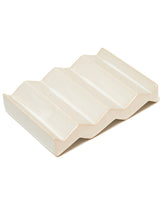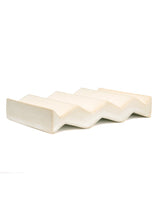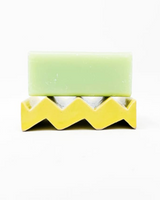 OBA Studios
OBA STUDIOS SOAP DISH
We love to find goods that are not only great in design but also do good too. The Rocky M soap dish was created by two design entrepreneurs based in Berlin - OBA Studios whose mission was to create the best soap dish ever.  

The zig-zag snap of Rocky M (like the US mountain range) means that the soap only touches the dish at a few points, enabling it to air dry. 
The soap dish is made of ceramic, long-lasting, high-fired stoneware. It's hand glazed, resulting in each one having its own unique finish. 
Plus, with Rocky M, you not only get the best soap dish in the world but also make a social contribution. This is because it is handcrafted and painted in the Christophorus Workshops in Furstenwalde, Germany. This workshop trains and employs people with disabilities who would otherwise not have access to the labour market.