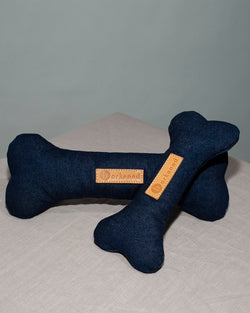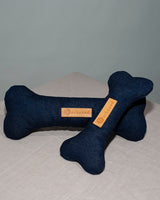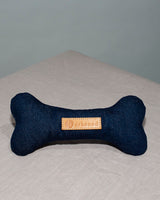 Barkened
BARKENED UPCYCLED DENIM DOG BONE
We make these squeaky bone toys from any off-cuts of our dog beds and any other left over materials. We then stuff them with recycled carpet fibre and then pop two squeakers in so its extra squeaky.  
This denim dog bone is made with 14oz denim and has been pre-washed. Should you need to wash the one we recommend hand wash only.

Size is 37cm (14").
A little reminder that this is a play toy only and not a food product. Keep an eye on your dog when playing with toys and, if they try to swallow any piece or chunks please remove the toy. As this toy is made of fabric, its lifespan is dependant on how chewy your dog it - sadly its not indestructible.