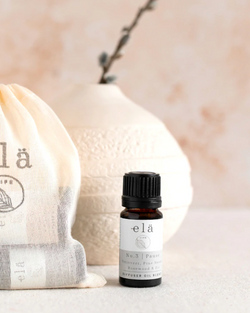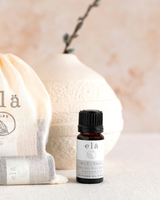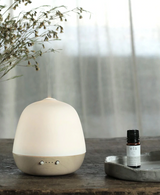 Elä Life
ELA LIFE 'PAUSE ' NO.3 REFRESH & INSPIRE AROMATHERAPY BLEND 10ML
We came across Elä Life, a gorgeous home aromatherapy and skincare brand created by Anna Schmidt. Everything looks as good as it functions and we've selected a small number of our favourite things. 
Their aromatherapy blend, Pause No 3, is a refreshing blend of Vetivert, Rosewood, Pine Needle and Fir 100% Essential Oils.
Blended by them to help transport you outside where you can pause, breathe and feel refreshed. With hints of cut grass, woodland walks and fresh air, this blend will pick you up just when you need it.
How to use 
Add 5-8 drops of the blend in water in your diffuser and enjoy the benefits as the water steams into the atmosphere of your home. Place a few drops in your shower and allow the blend to permeate your bathroom as you start your day. Ideal for use in the Electric Aromatherapy Diffuser Lamp or our range of handmade Oil Burners. 
Care
Do not use directly on the skin. Do not use internally. Avoid contact with the eyes. Keep out of the reach of children. Do not use if pregnant. Consult your doctor if you have other medical conditions.
Ingredients
Alpha-Pinene, alpha-Vetivone, beta-Pinene, beta-Vetivone, delta-3-Carene, l-Limonene. All naturally occurring from essential oils. May produce an allergic reaction.