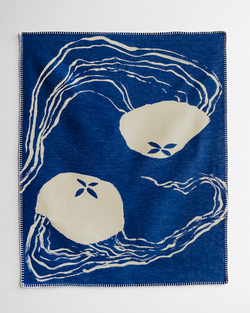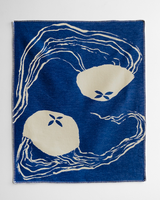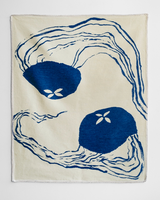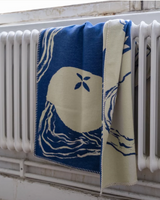 Fine Little Day
FINE LITTLE DAY MANET WOVEN CHILDS BLANKET
We like to find beautiful things that remind us of how lucky we are to live by the sea. This is a lovely friendly jellyfish childs blanket in eclectic blue, ready to embrace all little ones. Fine Little Day have collaborated with artist Emilia Ilke, to create this wonderfully soft jacquard woven child blanket in organic brushed cotton. This fantastic quality child blanket will last for a long time.
Fine Little Day is one of our favourite brands. A swedish based lifestyle design company they work with independent artists and small scale producers around the world to create truly wonderful unique pieces for your home. They stand for environmentally friendly products with high artistic quality. 
You can machine wash at 30°C, wool cycle. Do not tumble dry. If your washing machine does not have a wool cycle we recommend dry cleaning.

100% organic brushed cotton
Size: A nice sized blanket 70cm x 100cm