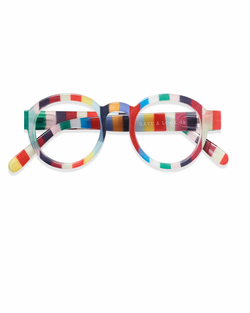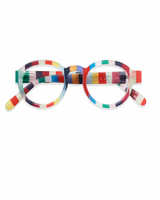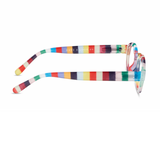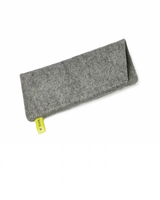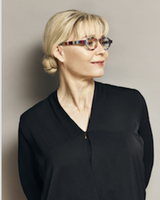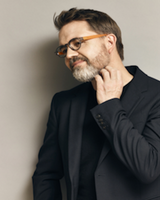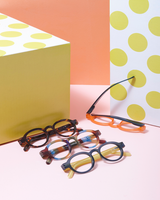 Have a Look
HAVE A LOOK CIRCLE TWIST CANDY STRIPE READING GLASSES
Have A Look are a really fun Danish unisex brand run by the Danish design duo Mette Wotkjær and Christina Kattrup Schrøder who have great experience in design. Their mission is to create fun and fashionable unisex reading glasses at affordable prices.
These round, 'Circle Twist' small reading glasses are an attractive design with candy stripe frames and are available in strengths from +1 to +3.
Have a Look's reading glasses are unisex, have flexible arms for a comfortable fit, durable polycarbonate frames and aspherical acrylic lenses, creating a light, slender and elegant look, even for lenses of higher strength. All metal components are of course nickel-free. Glasses also come with a felt case. 

Which strength
When it comes to common, age-related long sight, the table below gives some good guidance. 

40 years: +1
45 years: +1.5
50 years: +2
55 years: +2.5
60 years: +3