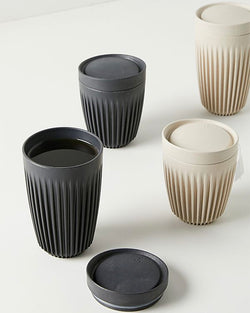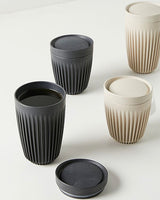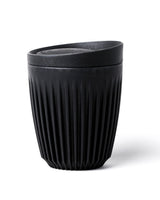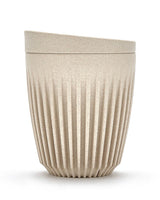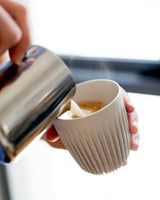 Huskee
HUSKEE REUSABLE CUP 8OZ WITH LID
We often take a coffee out with us on a dog walk so a reusable cup in our household is essential.
Huskee reusable cups are made from repurposed coffee husk which is the organic waste material produced at the milling stage of coffee production so this helps to recycle hundreds of tonnes of waste from the production of coffee.
The HuskeeCup is also non-toxic (BPA Free) and dishwasher friendly and easy to clean. The cup has won multiple design awards, but it's also comfortable to hold as it protects your hands and keeps your coffee hotter for longer. 
8oz (230 ml) 

Non toxic (BPA Free)

Dishwasher safe

Lid ventilation

Available in charcoal and natural