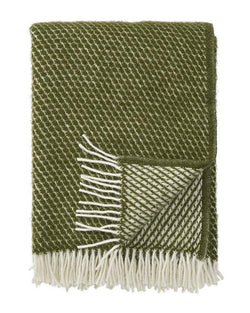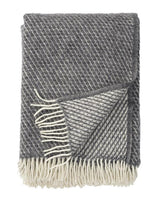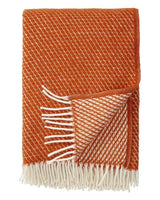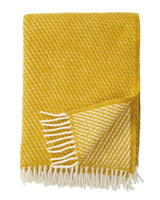 Klippan
KLIPPAN 100% LAMBSWOOL STEEL GREY HONEYCOMB BLANKET
Klippan is a family run business based in Sweden, which began in 1879. Their main focus is on being environmentally friendly and sustainable. They weave beautiful throws in their own factory which can be traced all the way back to the individual farm where the sheep were raised.
Klippan's soft and cosy lambswool is from the first shearing of a sheep at around the age of seven months making it softer and more elastic than adult wool. 
This style has a subtle honeycomb pattern and fringed ends. Perfect for snuggling on the sofa with your dog, as an extra layer for your bed or using outside on cool evenings. 
You can machine wash at 30°C, wool cycle. Do not tumble dry. If your washing machine does not have a wool cycle we recommend dry cleaning.
Size: A nice big blanket 130cm x 200cm 
Available in 4 colours - Daffodil Yellow, Moss Green, Burnt Orange and Steel Grey