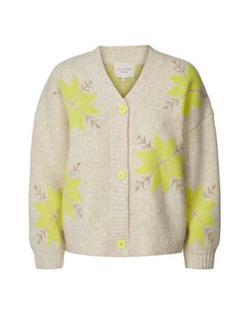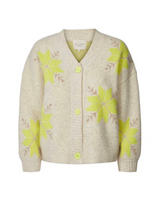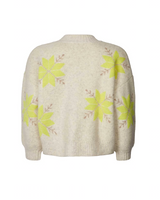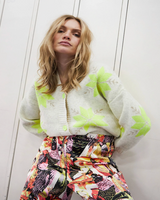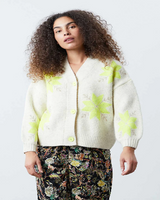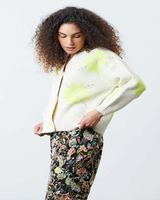 Lollys Laundry
LOLLYS LAUNDRY PAISLEY CREAM CARDIGAN
Lovely knitted cardigan with long sleeves, v-neck and rib details throughout the bottom, front opening and neck. The cardigan is short with button closure. The Paisley cardigan has a regular fit. 
Fabric: 68% Acrylic, 12% Polyester, 11% Nylon, 6% Wool, 3% Elastane
Size: 
Small: Chest 110 cm / Length 57 cm
Medium: Chest 114 cm / Length 58 cm
Large: Chest 118 cm / Length 59 cm
Extra Large: Chest 122 cm / Length 60 cm

About Lollys Laundry
Kamilla Byriel is the woman behind Lollys Laundry. She is a renowed Danish designer, who has already left her mark on other Danish brands such as Bruuns Bazaar and Stella Nova. In 2007 Kamilla launched Lollys Laundry, where she creates the styles, that she loves - always with a focus on "Easy to wear with casual coolness" and quality fabrics.