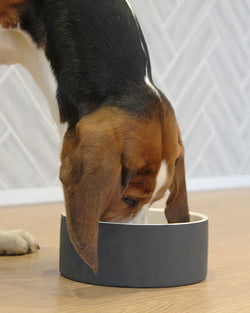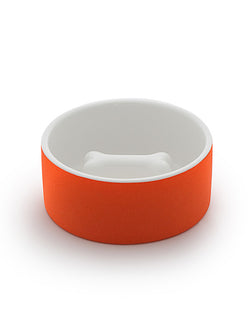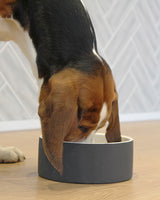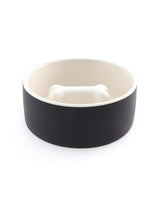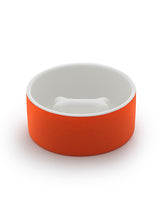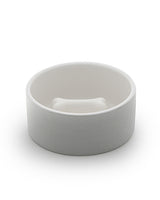 Magisso
Magisso Happy Pet Project Slow Feeding Bowl
The Happy Pet Project was conceived by the award-winning Finnish design lab, Magisso. They are dedicated to developing functional, aesthetically pleasing objects for your home but which also help pets to stay healthy.  Their Happy Pet Project bowls won the European Product Design Award in 2017 and their Slow Feed Bowls are extremely effective in aiding pets' digestion.
The Magissio ceramic Pet Bowl keeps food fresh and prevents overeating. The slow-feeder causes your dog to eat around the 3D shape helping him feel full while eating less. Paced eating prevents indigestion and bloating. The prolonged chewing helps the dog's dental hygiene by producing more saliva and promoting healthy gums and teeth.
Simply soak the bowl in water for 60 seconds to activate the natural cooling effect. The bowl will stay cool for hours keeping the food fresh and reducing bacterial growth. The dog bowl is LFGB and FDA tested and approved.
Dishwasher safe, you just need to ensure the bowl will not move in the dishwasher during washing.
Slowing down eating is beneficial for humans and dogs.  These bowls improve gastrointestinal health, whilst being lovely looking additions to owners homes.  The colours and ceramic are even more of a bonus!
Sizes 
Small
Diameter 13 cm (5.11 inches)
Height 3.5 cm (1.37 inches)
Weight 0.33 kg (0.72 lbs)
Volume  0.2 l (6.7 fl oz)
Medium
Diameter 15.4 cm (6.1 inches)
Height 6.6 cm (2.6 inches)
Weight 0.65 kg (1.4 lbs)
Volume 0.8 l (27 fl oz)
Large
Diameter 20.0 cm (7.87 inches)
Height 8.0 cm (3.14 inches)
Weight 1.0 kg (2.2 lbs)
Volume 1.4 l (33.8 fl oz)