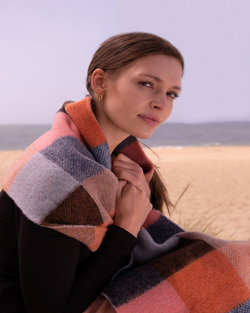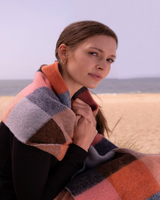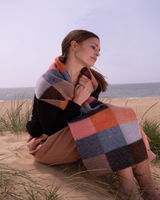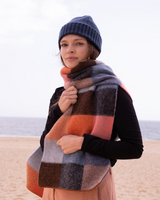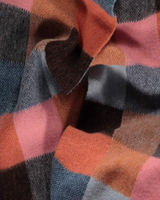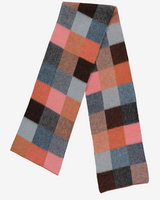 Quinton Chadwick
QUINTON CHADWICK BIG BRUSHED SCARF IN COPPER BEECH
This blanket style scarf has big multi coloured squares of thick, ultra warm, brushed wool. It is a statement piece and a special limited edition item in the new Quinton Chadwick collection.
This statement piece is one everyone needs. Hibiscus is a tropical inspired colour-way where jungle greens and spicy saffrons contrast with fluroescent pink for a fix of this year's super brights.
Made In Scotland.
100% Lambswool spun in Yorkshire lightly felted for extra softness.
Dimensions 190 x 30 cms
About Quinton Chadwick

Jess Quinton and Jane Chadwick use British mills for their yarn supplies, always 100% natural and biodegradable fibres. Mostly Lambswool or Merino and they also use Recycled Cashmere when it is available. They like to combine traditional knitting techniques with new technology to make a more sustainable product. Their seamless hats and cut edge scarves are cleverly designed to ensure there is zero yarn waste in the production process. 
Today QUINTON CHADWICK products are recognised for their unique colour combinations; their modern take on traditional patterns, the sustainability of their British production and the quality of their craftsmanship.