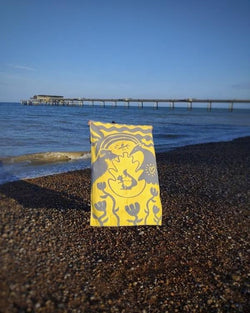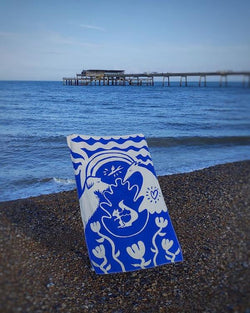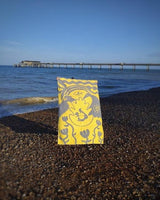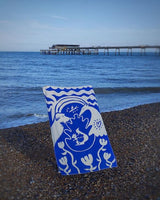 Barkened
SUNRISE YELLOW & GREY RECYCLED COTTON BLANKET
With making being at the heart of all that we do, we've been collaborating with talented makers to make our own goods that are all lovingly made in the British Isles. 
Working with Deal based illustrator Aimee Louise we have created a blanket for you and your dog to snuggle under either at home or when you are out and about.
We've called it 'these are a few of our favourite things' and you will see some glorious illustrations of dogs, nature, the sea and a squirrel or two in the blanket design. 
The blanket is made from super soft recycled cotton and is woven in Lancashire and has a hand finished blanket stitch around the edge. 
Available in 2 colour ways - cobalt blue & natural and a sunrise yellow and grey. 

Fibre: Made from offcuts from garment making factories that have been saved, broken down into fibre and then spun again into yarn.
Size: 160cm x 100cm 
Made in the British Isles 
Care: For best results wash on a gentle 30 degree wash and line dry. Once dry put in a tumble dryer on a low heat to fluff the fabric back up.