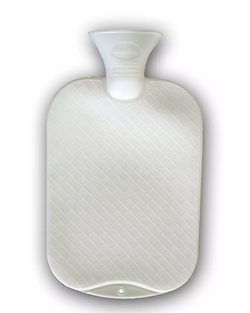 Shepherd of Sweden
RECYCLED RUBBER HOT WATER BOTTLE 2 LITRE
Made to fit in the gorgeous Sheepskin Hot Water Bottle Covers we sell. 
This Hot Water Bottle is perfect for the winter season. It features a screw top fastening with a rubber seal and is made of recycled rubber construction carrying up to 2 litres of hot water.
Shepherd of Sweden is inspired by nature, they are a family run firm who have been working with all things 'sheep' for over 70 years, making sheepskin goods to an exceptional standard and because they work out of their own factories in the UK and Europe, they are able to also ensure that everything is done in a socially responsible manner.