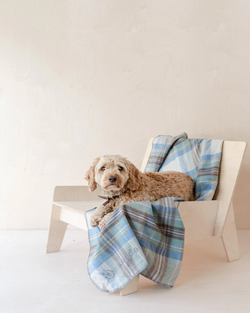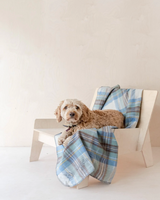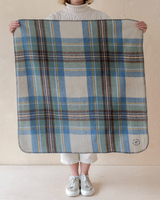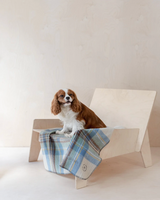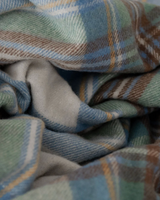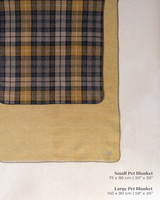 The Tartan Blanket Company
RECYCLED WOOL PET BLANKET IN STEWART MUTED BLUE TARTAN
Woven from 70% Recycled Wool, 30% Mixed Recycled Fibres.
Designed by The Tartan Blanket Company this wool pet blanket is naturally odour resistant, moisture wicking, temperature regulating, and hypoallergenic! Better yet, these special designs are woven from recycled wool which means they're extra sustainable too.
Since the recycled wool fibres are combined with man made fibres saved from landfill, they weave them extra tightly and feature an embroidered tag that can't be torn off. This means they're okay in the washing machine, so you don't have to be worried if your pet leaves some muddy pawprints. These blankets are a perfect treat after a long day of playing fetch or catnapping by the window.
Fibre | 70% recycled wool, 30% mixed fibres saved from landfill 
Touch | Smooth & durable
Size |  30" x 35" / 75 x 90 cm
Wool Source | India  
Woven In | India  
Care | Machine wash on a wool cycle. Lay flat to dry.  
Our recycled wool blankets contain pre-loved fibres that may differ slightly in colour, design and size.