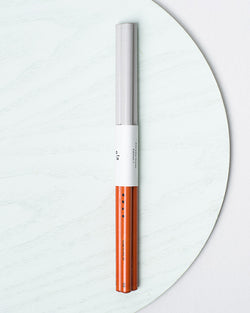 Ola Studios
OLA - SET OF 3 COLOURBLOCK SKETCHING PENCILS HB
Ola is a British paper goods brand established in 2013 by designer Katy Goutefangea. She works exclusively with UK makers, to produce beautiful everyday items with an emphasis on craft, quality and traditional manufacture. 
These first edition of Pencils, are made in UK by a small family run mill based in Nottingham.
Each come with a different lead (3B, HB, 3H), which is easily identified by the tonal colours of the lower half, so that while you're sketching, shading and highlighting you won't waste time rummaging through your pencil case to find the right grade.
Made in the UK 

3 pencils with HB lead

Also available as single pencils